DipHE Complementary Healthcare and Wellbeing aims to provide learners wishing to undertake studies within Complementary Therapies with a deeper, broader, and enriched learning experience - supporting career development into this ever growing and expanding industry.
The course incorporates and links to the current healthcare and wellbeing initiatives, along with the growing developments and changes within the healthcare sector, NHS needs and patient choice whilst ensuring skills, techniques and essential knowledge allow for both private and public sector career opportunities.
The programme provides comprehensive education and training into the concept of Holistic and Integrated Healthcare; whilst developing hands-on practitioner skills and extensive practical techniques in various therapeutic therapies to include Advanced Massage, Clinical Aromatherapy and Reflexology.
It provides a deeper level of knowledge within Anatomy, Physiology, Pathology, and Nutrition; whilst developing deeper therapeutic relationships, allowing for effective support and treatment planning for various client health needs. Business development, professional standards, interpersonal skills and ethics will be employed to ensure safety, efficacy and high standards of practice.
Graduates may progress to working in corporate settings, the NHS, within specialist areas such as palliative care, midwifery, integrated healthcare practices or private clinics.
The course is accredited by the Complementary Health Professionals and students are eligible to get free CHP membership.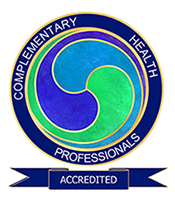 Typical Course Structure
Year 1
Principles and Practices of Complementary Therapies
Anatomy, Physiology and Pathology
Clinical practice
Interpersonal Skills and Professional Ethics
Integrated Healthcare and Wellbeing Development
Fundamental Research and Study Skills
Year 2
Business and Marketing
Advanced Clinical Practice
Complementary therapies in specialist settings
Research Project
Nutrition as Therapy
Study Details
Students study on the Lincoln College Campus for the full duration of the course. Full-time, two-years. The course will be delivered over eight study weekends per year (full-time) - Friday, Saturday and Sunday with the use of blended learning.
There will also be a weekly clinical session for practical development and completion of case studies. It is expected that students will complete the online study, in addition to the independent study, outside of these times.
Students should also make themselves available to complete work experience hours outside of these times. Many of the opportunities offered through the college will require commitment during evenings and weekends.
View the course programme specification or our Higher Education Student Handbook.
What Our Students Say
"I chose Lincoln College as it is fairly local to me. I was a stay-at-home mum and so this course is perfect because it has given me something for me and that I can have my own business with afterwards."
Karen Howard
Chat With Our Students and Staff Online With Unibuddy
At Lincoln College Higher Education, we know how important it is to have the opportunity to learn from current students by being able to connect online.
Our online platform, unibuddy, is a free and easy way to allow you to message our friendly student unibuddy ambassadors to ask any questions you might have and start a conversation. Get involved today and start chatting:
Chat with our students and staff
Dedicated School of Complementary Medicine Website
You can also learn more about our School of Complementary Medicine's foundation and degree courses, including staff profiles, latest news, gallery, alumni, accommodation, open days and more on our dedicated School of Complementary Medicine website.
How to Apply
Applications for this course are processed through UCAS. To apply for this course please make a note of the Institute Code and UCAS Course code above and click on the link below:
Apply Online at UCAS
Lincoln College is approved by The Open University as an appropriate organisation to offer higher education programmes leading to Open University (OU) validated awards. DipHE Complementary Healthcare and Wellbeing is validated by The Open University. The validating institution is responsible for awarding the qualification at the end of the programme. Students on validated courses are OfS registered, funded and taught at Lincoln College and it is the responsibility of the College to manage all aspects of this provision. The validating institution maintains an oversight of the programme throughout the academic year and must be satisfied that students are being taught in line with the required academic standards of the awarding institution. For full details and information on the responsibilities and conditions of study of both Lincoln College and the validating partners please see the Policies section. Lincoln College has designed this programme and has full responsibility for its delivery and assessment. Students who complete the programme successfully will receive an OU validated award certificate. The Open University assures itself of the standard and quality of its validated programmes through: the validation and re-validation process, the scrutiny of Lincoln College's own quality assurance procedures and the appointment of External Examiners to every OU validated programme. Although students are studying for an OU-validated award, a student's primary relationship is with Lincoln College and they must follow Lincoln College guidelines and procedures at all times. Any queries, requests or complaints should be made to Lincoln College. Lincoln College are responsible for registering students and will provide students with an induction at the commencement of their programme, which will include advice and guidance on all matters relating to their student life including: academic, financial and personal. For full details of the responsibilities of both Lincoln College and the OU please see The Student's Guide to Studying on a Programme Validated by The Open University. View the Lincoln College Higher Education Student Handbook. View the OU Regulations.
A minimum of 48 UCAS Tariff points from:
GCE A and AS Levels with at least one subject at A Level
BTEC National (Diploma or Extended Diploma) in a relevant subject (for example Beauty Therapy, Health and Social Care)
Scottish Higher/Advanced Higher with at least one subject at Advanced Higher
Plus
GCSE English – Grade C/4 or above
GCSE Maths – Grade C/4 or above

Level 3 Massage desirable – this can be completed alongside the course to allow for advanced massage techniques completion of the qualification
*For mature applicants, some experience may be taken in lieu of A Levels/BTECs
EU and International Applicants
ENIC confirmed equivalent of 48 UCAS points

IELTS with an overall score of 6.0 and a minimum of 5.5 in each component. Equivalent English language qualifications are acceptable for applicants not requiring a Tier 4 student visa
The assessment methods typically used throughout the programme include:
Essays
Written exams
Practical formative and summative assessment
There may also be a requirement to collate a clinical portfolio made up of reflective practice, case study reports and formative assessment feedback that will support professional progression, ensuring that students cover a wide range of client objectives, types, and techniques
Progression:
Graduates may progress into employment within a healthcare setting or continue their studies at postgraduate level.
Per Academic Year
Home Students - £8,500
International Students - £9,500
Tuition fees will remain unchanged for the duration of a student's continuous enrolment.

Additional Course Costs
Uniform: approximately £25 each
Kit: approximately £150
Towel: approximately £5
Please see the full 'HE Terms and Conditions' for details of additional library and printing costs associated with this programme.
Additional compulsory course costs can be paid for using the Career Degree Bursary. The scheme allows students to access the bursary (up to a maximum value of £500 for full-time or £250 part-time students) for additional optional courses, workshops, professional memberships and resources. There is no cash alternative. Students who wish to access opportunities in excess of the Career Degree Bursary may do so at full cost to themselves.
Attend an Open Day
Our upcoming Higher Education (HE) Open Days are listed on the Open Days webpage. Please register your place via the Eventbrite links listed.
If you have any questions or would like further information, please email: he@lincolncollege.ac.uk
Additional Support
If you have Special Educational Needs and/or Disabilities and feel that you may need support, for example with your application or visiting us at an Open Day, please contact assessmentofficer@lincolncollege.ac.uk or call 01522 876225 to discuss your needs. This service is confidential.
Dedicated School of Complementary Medicine Website
You can also learn more about our School of Complementary Medicine's foundation and degree courses, including staff profiles, latest news, gallery, alumni, accommodation, open days and more on our dedicated School of Complementary Medicine website.
Key Facts
Level:5
Full-Time/Part-Time:Full-Time
Duration:2 Years
Start Date:September 2024
Location:Lincoln Campus
UCAS Course Code:B300
UCAS Institution Code:L42